Delighted to be back open!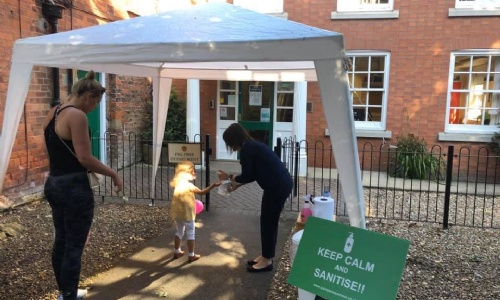 Finally, following this long period of closure, we are able to welcome some children back to school!
We are naturally following the Government guidelines to allow only the Nursery, Reception, Prep 1 and Prep 6 to return. We have full safety procedures in place for the re-opening and of course are extremely lucky to have all of the outdoor faculties that we have, meaning that the children of all ages are outside as much as possible.
We have also erected gazebos to allow the children to eat outside safely, weather permitting.
Later this week we will also be welcoming Prep children from other classes.
Whilst we are not currently allowing visitors to the school, we are more than happy to offer online meetings and tours of our facilities for anyone considering a place at St. James' in the future. Please contact the admissions team for more details.
Our classes are small, we have numerous outdoor facilities and our campus is vast, meaning that the new guidelines can be met to ensure that our children are as safe as possible.