Further musical success for Kaila!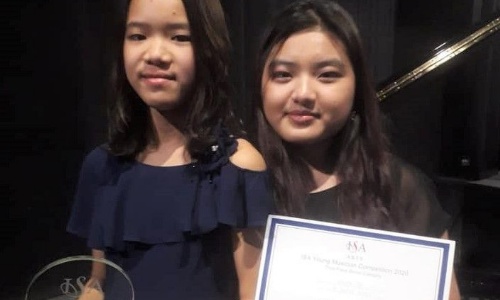 Sixth Form student, Kaila, has had a fantastic year of Musical Success, being awarded second place in the ISA National Senior Young Musicians Competition and now in the Woodard Musician of the Year Competition!
Kaila joined us in 2018 from Vietnam, already a very talented pianist. But now, having worked with our experienced staff, has managed to complete the ABRSM examinations and take part in these fantastic competitions.
Being advanced 2 years, and having achieved a fantastic set of 9s and 8s at GCSE level, Kaila is now clearly going from strength to strength with her piano too. Achieving a fantastic 2nd place in both competitions and against some extremely talented and much older competitors.