Our Home
Woodard House, located opposite the main school campus has been home to our boarders since 2018, accommodating up to 40 boys and girls.
Very much in keeping with the local architecture on the outside, inside, it is anything but. A modern refurbishment provides bright and spacious accommodation, comprising of double and single rooms, with separate bathrooms and showers.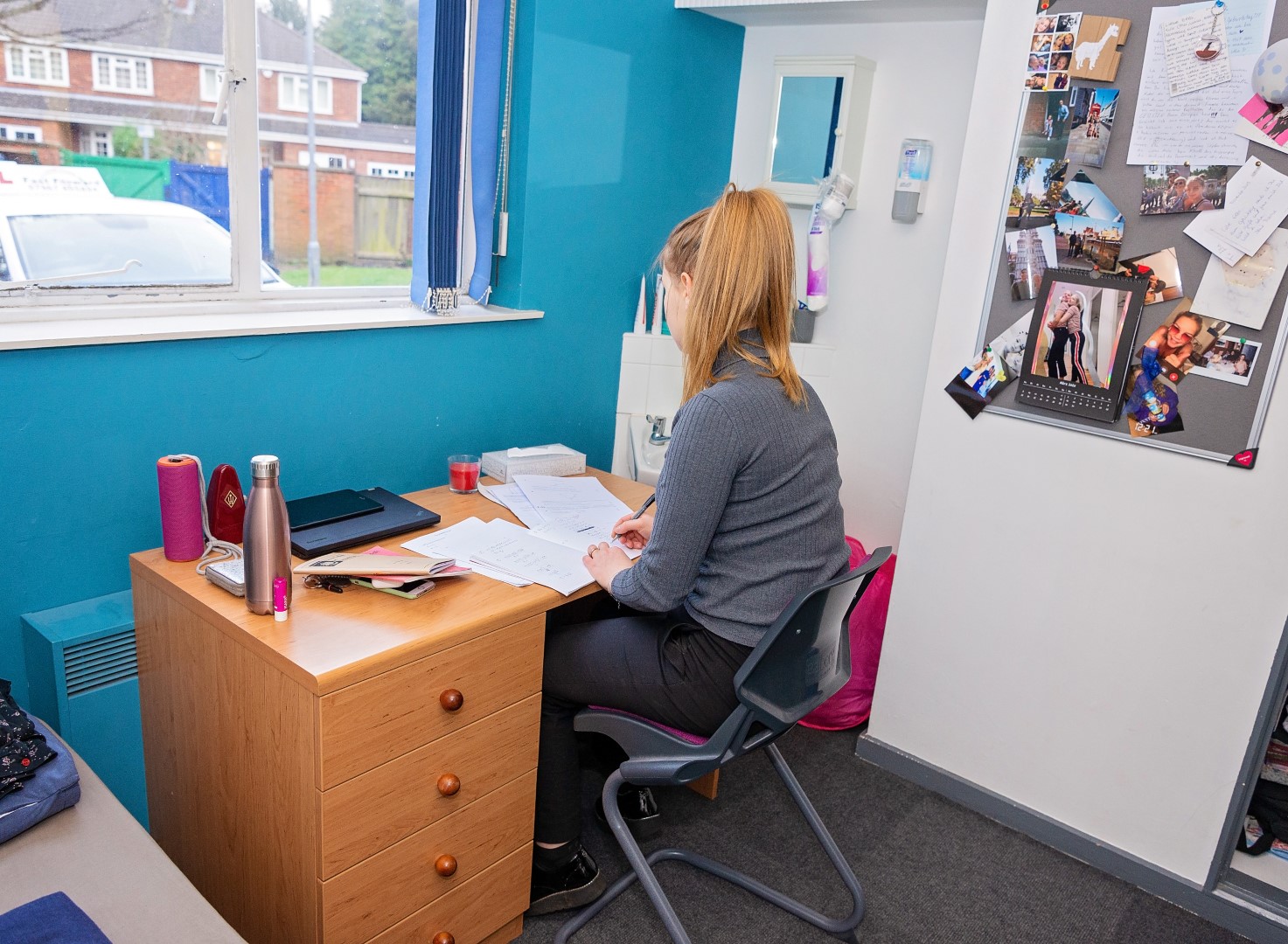 The Common Room is central to our home, both physically and spiritually. Boarders meet in the common room first thing in the morning and just prior to our evening meal, but the boarders like to play table tennis, watch movies or sport, and relax in here.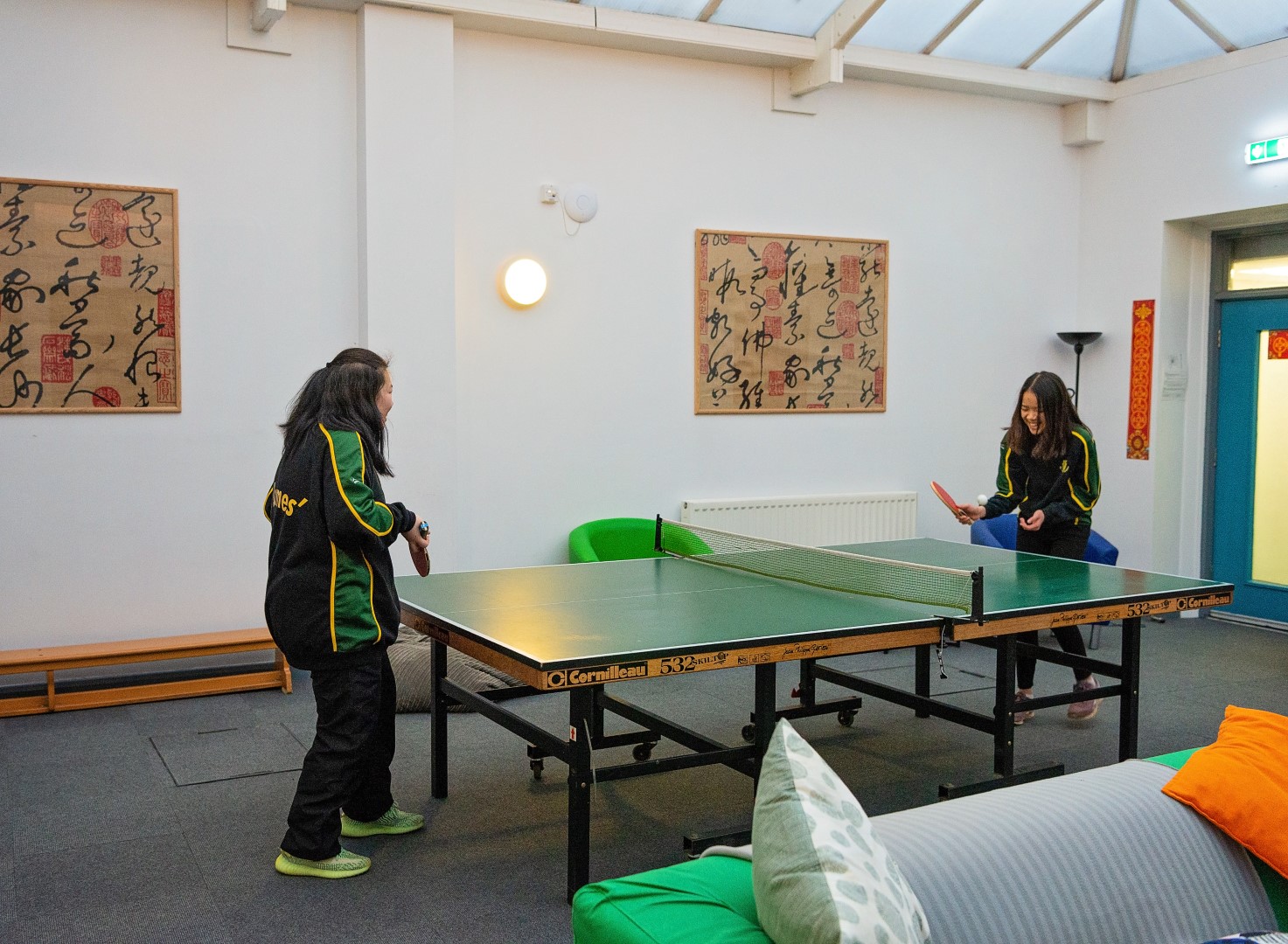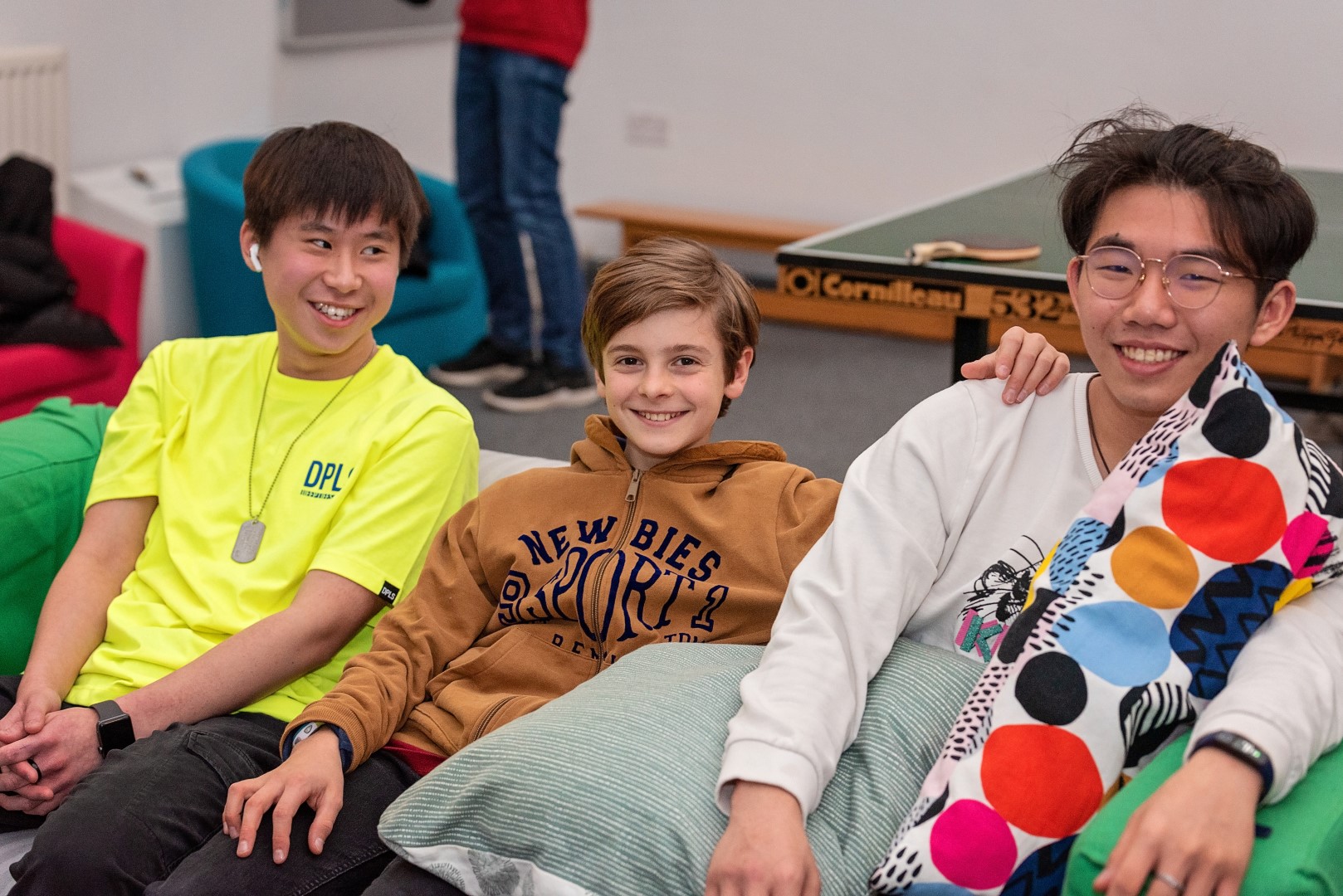 The house itself is spread over three floors, with resident staff accommodated on each floor for ease of access and supervision. The Houseparents, Mr and Mrs Champsion, live on the top floor.
The ground floor also houses the boarding office, which is always staffed, the common room, the quiet study room, our spacious kitchen and our mini gym room with treadmill and concept 2 rower.
The kitchen lies at the heart of every home, it is no different in Woodard House. The social hub, the kitchen is probably the most popular space where our boarders love to cook and relax. Equipped with several range cookers, the boarders are able to supplement or substitute their provided meals, and are able to develop a true life skill in cookery.